All members of the organization are volunteers who are passionate about preserving the art and educating the general public and younger generations to promote appreciation, to encourage explorations and further studies.
Cecilia Chan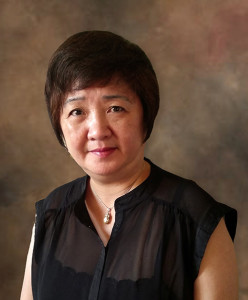 Cecilia Chan's childhood favorite is Cantonese opera. She learnt from famous Hong Kong musician Mai Chao Xiong and erhu master Wang Bao Ho to be a Cantonese opera virtuoso. She is also a student of well known Cantonese opera director Yang Jian Hua. She helps a little in establishing Perfect Harmony Cultural Exchange Association to promote Chinese culture.
Linda Cheung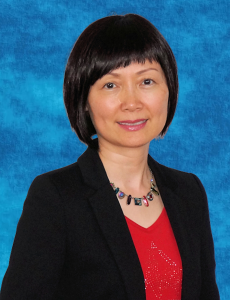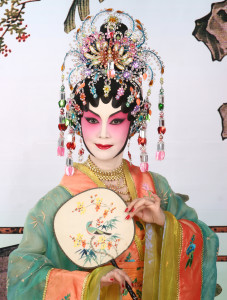 Ms. Linda Cheung started opera training at a very young age since 1986 in Hong Kong. Under the guidance of many renowned opera artists, she has appeared in countless opera performances in Hong Kong. When she migrated to Los Angeles, she continued to pursue her keen interest in opera under the guidance of Master Yeung Kim Wah. In 2011, she founded Perfect Harmony Cultural Exchange Association with a mission to inspire and nurture our younger generation to pursue and appreciate this beautiful heritage art form of Cantonese opera.
Maan Yoong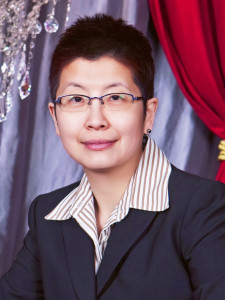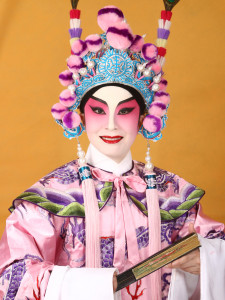 Ms. Maan Yoong has a great passion for Cantonese Opera since childhood. In 2006, she started learning this traditional art form from Master Yeung, Kim Wah. Under Master Yeung's dedicated teaching, she learned opera hand gestures, movements and stage performance. She is helping Perfect Harmony to promote this beautiful cultural heritage art to our younger generation.
Eric U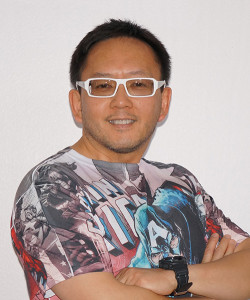 Mr. Eric U is one of the founding members of Perfect Harmony. He is dedicated to translating all the beautiful Chinese lyrics into English. Here are his thoughts on Cantonese Opera:
" Holding on to traditions doesn't mean obstinately doing the same old thing without letting go. Some traditions are pure, beautiful, thoughtful and bring serenity to the people who practice them. Cantonese opera is one of those. Beginning centuries ago, without the distraction of modern technology, its evolution is based on an accumulation of life experience, observations and thought processes. It takes efforts of many pioneers, both known and unknown, to shape and refine them to the current stage which we are proud of. The movements are majestic and the lyrics poetic. A few pieces are even legendary both in the pieces themselves and in their performance. In the midst of the growing dominance of Mandarin and the incursion of Chinese word simplification, traditional Chinese need to be preserved with vigilance to ensure its survival. Cantonese opera is the perfect medium next to literature to accomplish that. I like to see it remain a major part of Chinese heritage and blossom. Perhaps some future generations will realize this is a treasure that we have in our culture and will be courageous enough to learn, explore and improve on it along a path of enlightenment."
Master Yeung Kim Wah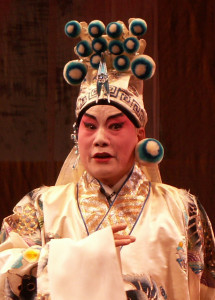 Master Yeung ( 楊劍華 ) is the artistic advisor of Perfect Harmony. He started training in the opera career at young age since thirteen. He joined the Opera Troupe of Canton Province at the age of sixteen, and performed in the Youth Opera Festival of Canton Province at eighteen. He played the character of Xuxian in the "Broken Bridge"section of the Legend of the White Snake in the Festival and earned the reward of an excellent artist. Then he joined the Opera College of Canton Province and had received formal opera training there for seven years. Mr. Yeung went to Hong Kong in 1969. Recognized by Ms. Pak Suet Sin, he was hired to teach at Chor Fung Ming Cantonese Opera Troupe; and trained the new generation opera artists together with Ms. Pak and Ms. Yam. He had also become the art director of many opera troupes for about twenty years. Mr. Yeung is good at dance choreography and the design of martial art performance. He always works hard to train students with a strong passion to nurture successors for the art of Cantonese Opera. He has been promoting the art of Cantonese Opera for more than half a century, and has tons of students around the world. In the recent years, Mr. Yeung has also been promoting children Cantonese opera in many ways. His hard work and contribution is well acknowledged and admired in the Cantonese opera sector.
Master Lam Siu Fun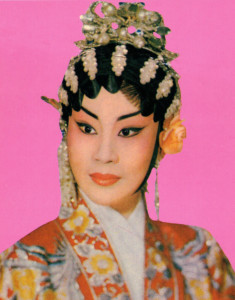 Master Lam ( 林少芬 ) is a well-known Cantonese opera artist, and had participated in countless performances in Hong Kong and southeast Asia in 1960's and 70's. Resided in San Francisco, she has been promoting Cantonese opera in the United States continuously and is now a very famous Cantonese opera make-up artist in SF area. She is very supportive to the endeavor of Perfect Harmony in training children Cantonese opera artists. Every time we have Cantonese opera show, she always comes down all the way from SF to help do the make-up for our little artists. It is a great privilege and blessing for Perfect Harmony to be supported by Ms. Lam.
Parent Team
The parents of our young performers are the key to the success of their lovely children in Chinese Opera. It is not easy for the kids that grow up in the USA to learn, appreciate and perform Chinese Opera and to bring this art form to our communities like senior homes, churches, libraries, etc. We would like to say thank you to the parents : Amy Law, Anne Lam, Annie Tsui, Gigi Li, Hazel Ng, Heidy Ling, Janice Tsang, Nina Chan for their dedication, support & love.